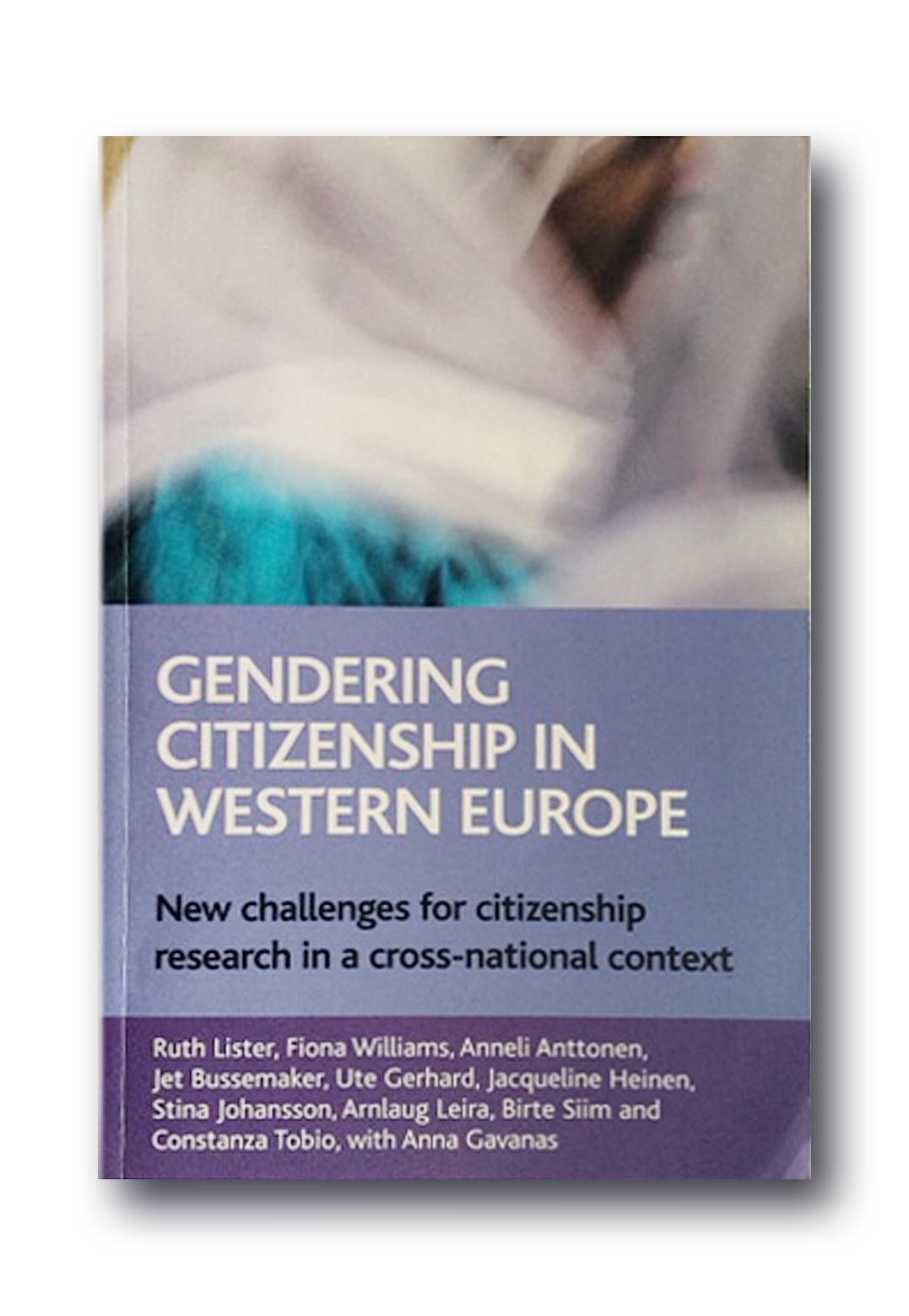 New challenges for citizenship research in a cross-national context
Ruth Lister, Fiona Williams, Anneli Anttonen, Jet Bussemaker, Ute Gerhard, Jacqueline Heinen, Stina Johansson, Arnlaug Leira, Birte Siim and Constanza Tobio, with Anna Gavanas
Bristol: The Policy Press 2007
ISBN 978 1 86134 693 3
This is a collectively written, interdisciplinary, thematic cross-national study, which combines conceptual, theoretical, empirical and policy material in an ambitious and innovative way to explore a key concept in contemporary European political, policy and academic debates.
The first part of the book clarifies the various ways that the concept of citizenship has developed historically and is understood today in a range of Western European welfare states. It elaborates on the contemporary framing of debates and struggles around citizenship. This provides a framework for three policy studies, looking at: migration and multiculturalism; the care of young children; and home-based childcare and transnational dynamics.
The book is unusual in weaving together the topics of migration and childcare and in studying these issues together within a gendered citizenship framework. It also demonstrates the value of a multi-level conceptualisation of citizenship, stretching from the domestic sphere through the national and European levels to the global.
The book is aimed at students of social policy, sociology, European studies, women's studies and politics and at researchers/scholars/policy analysts in the areas of citizenship, gender, welfare states and migration.
Contents
List of authors
Introduction
Part One: Historical and cross-national perspectives

one Historical perspective
two Vocabularies of citizenship since the 1970s
Part Two: Policy studies

three Gendered citizenship: migration and multiculturalism
four Gendered citizenship: the care of young children
five Gendered citizenship and home-based childcare: transnational dynamics
Conclusion
References